University Honda: Trusted Honda Dealer in Corvallis
Is this your Business?
Customize this page
Claim this business
Dealership Services - Service, Finance, Cash For Car, Sales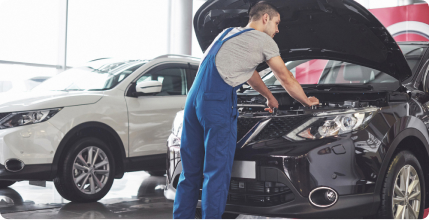 Quick Support
We bring together hassle-free car servicing ensuring 100% transparency and detailing with 24/7 auto services while you get a sound sleep. We fix everything: oil change, wheel alignment, steering and suspension, car battery check, engine tunning, air filer, washing car, and the list goes on.
Service Specials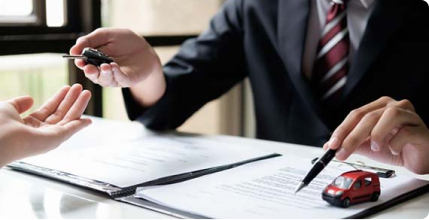 Pre Owned Car Financing
We bring home happiness with our auto financing schemes to cater to the needs of our users like customized procurement of car loans offering low down payment, quick sanction and disbursal, flexible tenure, low rate of interest, leasing option with flexible installment, warranty claims, etc.
Vehicle Financing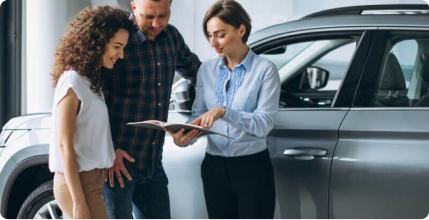 cheap used cars for sale
Your car is more than just a mode of transportation. So Whether you're in the Searching for a stylish and efficient compact car, a spacious and versatile SUV, or a powerful and stylish sports car, you're sure to find what you're looking for.Our sales team is knowledgeable and friendly, and they're here to help you find the perfect car for you.
Certified Cars
Review From Google (Most Relevant)
Friendly staff, good work, and they even gave my car a quick wipe down when the service was done. Love that. They also don't try to hard sell you on anything, so in the rare instances they recommend a repair/replacement part etc, I trust them and feel better about giving them the go ahead. Can't think of a better place to get my car serviced!
Trevor was very helpful when I had a problem with my battery in my Honda Fit! He was very kind and not pushy at all, but made several recommendations to make sure I got the best service and repair possible. He was very competent and knowledgeable about the issue and knew just how long the repair would take! I highly recommend working with Trevor at University Honda!
We had an excellent experience this morning, thanks to Joseph and Brian in the service department. After trying to get my daughter's tires rotated at a different place, we were told there was nothing they could do because there was wheel locks on them. We've had the car for multiple years with multiple tire rotations and never knew this. Anyway, we ended up at University Honda which had the dilemma fixed in a matter of minutes. Thank you Joseph and Brian for your excellent service. They were able to remove lock and put regular lug nuts on so we run into no more problems with this.
We have been a customer from 1998 when we bought our CRV. The service department has always been great - until recently. The last 2 years have been difficult. We travel and come through once a year. I have always asked for a service that was close to our mileage and included specific services we needed for our Pilot. I didn't get a full service as I asked. Just the specific services I wanted included in the full service. The smell we now get I am told comes from a leaking valve cover gasket which would have been fixed with a full service. I asked for them to check on my throbbing brake pedal when applying the brakes. Didn't fix anything just told me it was the brake pads where fine and the rotor would be fine until next time. Hard baking going down a steep hill made me wonder if we would make it to the bottom of the hill. Ask them to replace the power steering pump but no, they can't do that unless they do a $100 test to says that the power steering pump should be replaced. All the old service writers are gone. I got good service then. I know I'm just one small person, but I am done with these folks. I will go somewhere else that will listen to the customer.
I love taking my 2007 Odyssey here. The $35 oil changes are clutch! I like going somewhere that specializes in Honda, and these guys have always helped me out answering questions and troubleshooting car troubles over the phone or in person. There's been a few times when I've brought an issue to them and they explain what it is and it doesn't result in an expensive fix, they have just graciously explained what's going on, so I feel like I can trust them to not take advantage of me. They are always cheerful and helpful when I see them.
My brakes have been making noise for quite some time. The first dealership I took it to said they were fine it must be the weather. The noise worsened so I took it to University Honda. They didn't accept that it "could be the weather". So they really dig into it and found a huge rock wedged in the rotor casing. Cleaned both the front and back up and they are absolutely quiet. That has been over a year of noise. They do not excuse anything they do ALL they can to make sure your car is safe and running perfect. Thank you
I have been a University Honda customer for several years. They take great care of my car, they have accommodated me when my schedule changed and we had to move the appointment. Good people, knowledgeable, giving great service. I hope my next car comes from their car lot, new or used.
While travelling back to Canada, we had some vehicle trouble and my vehicle was in limp mode. I was half hour from University Honda. I limped in to the dealership. They got me in right away and fixed the problem. It turned out to be a faulty switch. They even had the part in stock! Within a few hours, we were back on the road. We can't thank the service dept enough for their help in what could've been a stressful situation. Thanks to Brian for his kindness and patience. Top notch!