Stokes Honda Cars Of Beaufort: Trusted Honda Dealer in Beaufort
Is this your Business?
Customize this page
Claim this business
Dealership Services - Service, Finance, Cash For Car, Sales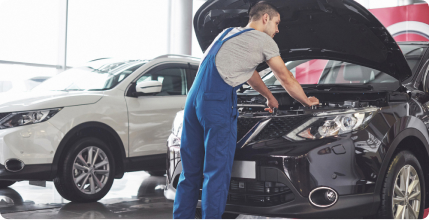 Quick Support
We bring together hassle-free car servicing ensuring 100% transparency and detailing with 24/7 auto services while you get a sound sleep. We fix everything: oil change, wheel alignment, steering and suspension, car battery check, engine tunning, air filer, washing car, and the list goes on.
Service Specials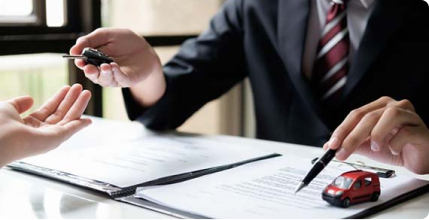 Pre Owned Car Financing
We bring home happiness with our auto financing schemes to cater to the needs of our users like customized procurement of car loans offering low down payment, quick sanction and disbursal, flexible tenure, low rate of interest, leasing option with flexible installment, warranty claims, etc.
Vehicle Financing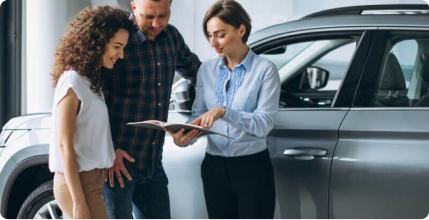 cheap used cars for sale
Your car is more than just a mode of transportation. So Whether you're in the Searching for a stylish and efficient compact car, a spacious and versatile SUV, or a powerful and stylish sports car, you're sure to find what you're looking for.Our sales team is knowledgeable and friendly, and they're here to help you find the perfect car for you.
Certified Cars
Review From Google (Most Relevant)
The team at Stokes Honda were fantastic, and did everything they could to provide me a great experience. The process of buying my vehicle was quick, and handled with total professionalism. Matt made certain that I had a vehicle at a great price. Juli took care of all my needs completing paperwork quickly, and treated me awesome while at the dealership. Jerry took care of my finance needs, and actually got me a much lower rate than I had planned for. I cannot think of another dealer that did so great a job of helping me purchase a vehicle. I HIGHLY recommend Stokes Honda of Beaufort, and the manager, salesperson, and finance person are awesome to work with.
I have been to various other Stokes dealerships without much satisfaction. That is until I came to Stokes Honda North and was promptly greeted by Marcus. Marcus was very attentive to all of my questions and was one.the best I have ever dealt with. While many other dealerships are struggling to get new cars, Stokes Honda North has a HUGE selection, which is what drew me in. They had exactly the car I was looking for!!!
Probably the worst service I've ever seen at a car dealership! We arranged a time to test drive a vehicle with a sales person, Joe Smalls, who was completely unprepared upon our arrival. Absolutely 0 customer service skills, no introductions, and they didn't even have the vehicle at the lot for us to test drive. We waited 30 minutes just for the salesman to see us, because no one else was available I guess. Then he tried to show us an the incorrect car, that was completely disgusting inside. When we told him that wasn't the vehicle we came to see, he told us it was at another dealership and he would have to go get it… we then waited for him to get the keys for some other vehicle we had looked at while waiting… after standing out in the blistering cold (it's 38 and windy today) for about 15 minutes… he never came back, so we left. Not even a phone call of apology, or to even see if we had wandered somewhere else around the lot. Again, absolutely pathetic attempt at car sales… we're heading elsewhere for our car; this place is a joke.
I put a refundable deposit down on a vehicle and when further information came out, the details of the car did not meet my expectations. I requested a refund on September 23rd and received a response. I followed up again on September 29th, with the storm understandably on the way. I thought maybe between September 23-29 the refund would have been processed - it had not been. I followed up again on October 5 at 08:18 am. No response by the following day, so I called to speak with somebody else who may be able to provide answers. It was only when I called that ALL the information I needed was provided. The person I spoke to put me on speakerphone for the salesperson to finally give me an update: the refund had been requested - but two weeks later it is not processed. That is exactly what I needed! Special thanks to Ms. Lauren for being directly helpful. I would have highly appreciated this information early on. It was a very quick process to take my deposit but when requesting for a refund it seems like the total opposite. I am leaving this review due to my experience in communication with this dealership. I am hoping in the future that another customer would not have to face the lack of communication and the need to ask for updates often.
I wanted to share our great experience we had with Rob Williams in Sales at Stokes Honda in Beaufort this afternoon. He was extremely knowledgeable on the two models we were looking at and very courteous. He wasn't pushy at all. I highly recommend you ask for him when shopping for a car there!
What a pleasure it was for my car purchase! I did not want to go to the showroom & sit for hours trying to get, "the best deal" wasting my time as well as the salespersons time. I reached out to several dealerships & this was the "only one" who had a salesperson, Brock Huey who would work with me as I wanted. He kept in constant contact with me answering all my questions "before" I ever set a foot in the door. He was very kind & patient & is the only reason I chose to drive 90 minutes from my home to purchase my new Honda from Stokes of Beaufort! My purchase was quick & easy. I would definitely recommend anyone to consider them.
I bought my car from them 7 years ago. My first experience was with the general manager, it was so bad I didn't go back and appalled at his behavior. I actually bought my car through texting an employee that I trusted because I work with his wife and didn't want to go in to deal with the GM. Through my years of having my car serviced there, the one guy I dealt with was always professional. Anytime I had to deal with the others was example to any customer service representative of what not to do. Even though the one guy I was assigned was fantastic, I noticed a trend that always like "suggestions". Their suggestions become so expensive I could have bought another car. Seriously I added it up. Today, I went to simply get a bolt out of my tire, but my normal representative wasn't there. They won't simply take it out because the traction is too "low" and I have purchase two new tires totaling 240 plus the other "requirements" coming to 320 dollars. Any mechanic knows plugging a hole is nothing burger. Is it better to get new tires ? Yes, but not everyone has funds at that moment and they should wake up as I would definitely get them next month. I drive a total of 20 miles per week i.e. less risk. I should have went to get a tire plugging kit but I was under a time crunch. If you have to deal with them, be point blank before you go in or they will have your spending a third of some peoples salary. I know because that person is me. I think it best if your trying to establish a new mechanic or trusted sellers that you go elsewhere. Additionally, they would do well with stop crossing the line between service and balance sheet. You can always say well our interests are safety driven, but this case was not.
The men in the service department are super incompetent. If you take your vehicle there, they have no idea what's going on with it. My vehicle had more problems then before I dropped it off. Now, my check engine light is on. Something that wasn't there when I dropped it off. They failed to fix the problem and have no idea what mechanic work is. A simple fix turned into disaster which y'all shall be held liable. Perhaps they had a hit of something and was high screwing things up along the way. I do not recommend this place unless you don't mind other problems being tacked on to what you already have. I'll never come back to this shady place again.