Norm Reeves Honda Sprstr Huntington Bch: Trusted Honda Dealer in Huntingtn Bch
Is this your Business?
Customize this page
Claim this business
Honda dealer Huntingtn Bch
Sales Hours
09:00 AM to 08:00 PM
Service Hours
07:00 AM to 06:00 PM
Service
Monday
Tuesday
Wednesday
Thursday
Friday
Saturday
Sunday
Sales
09:00 AM - 08:00 PM
09:00 AM - 08:00 PM
09:00 AM - 08:00 PM
Closed
09:00 AM - 08:00 PM
09:00 AM - 08:00 PM
10:00 AM - 06:00 PM
Service
07:00 AM - 06:00 PM
07:00 AM - 06:00 PM
07:00 AM - 06:00 PM
07:00 AM - 06:00 PM
07:00 AM - 06:00 PM
07:00 AM - 06:00 PM
Closed

Dealership Services - Service, Finance, Sales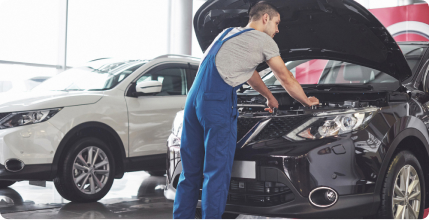 Quick Support
We bring together hassle-free car servicing ensuring 100% transparency and detailing with 24/7 auto services while you get a sound sleep. We fix everything: oil change, wheel alignment, steering and suspension, car battery check, engine tunning, air filer, washing car, and the list goes on.
Service Specials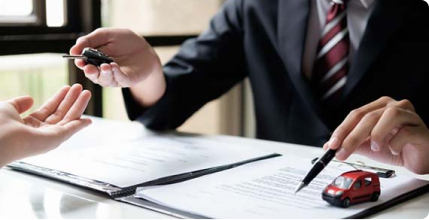 Pre Owned Car Financing
We bring home happiness with our auto financing schemes to cater to the needs of our users like customized procurement of car loans offering low down payment, quick sanction and disbursal, flexible tenure, low rate of interest, leasing option with flexible installment, warranty claims, etc.
Vehicle Financing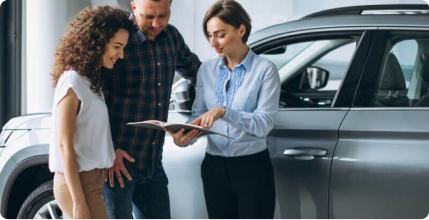 cheap used cars for sale
Your car is more than just a mode of transportation. So Whether you're in the Searching for a stylish and efficient compact car, a spacious and versatile SUV, or a powerful and stylish sports car, you're sure to find what you're looking for.Our sales team is knowledgeable and friendly, and they're here to help you find the perfect car for you.
Certified Cars
Review From Google (Most Relevant)
Excellent service. Mason was the best salesman I've dealt with. Not pushy or persistent. Very respectful and courteous. Helped get my trade in and in a new car. Will definitely be recommending this dealership to everyone after my pleasant experience with Mason, Luis and Ziggy. Appreciate the help gents
Went into Honda yesterday to take a look at Honda civics. Mason Nguyen helped me out by showing me all available civics on the lot. We also test drove several different models to get a feel of each car. He was super informative and answered every questions me and my partner had with kindness. He was able to help us out and now we have a new car!! Super super great guy and I would recommend him to anyone interested in getting a car because he will definitely go above and beyond to help you in any way possible!! Again ask for mason Nguyen!! (:
I thought everything was cool here when I bought my car, whole experience seemed fine and I felt well taken care of. But come a few weeks later and I find out their finance dept ran my credit through so many different services that it impacted my credit for the next year and a half. Now I go back for my scheduled maintenance and find out everything I was promised by the sales dept was pure lies and almost nothing they said was covered is actually covered. Suer am glad I paid that premium for Honda certified! After working with this dealership I can safely say I will never buy a car at any dealership ever again. Thought I was too smart to be hosed by a car salesman, turns out I was wrong.
I took my car in for an oil change, tire rotation, and to have my steering checked out ( felt like it was fighting me). Benito Torres hard sold me into buying cabin and air filters I did not want to buy, but he showed me filters (whose, I don't know) that were dirty and I gave up and bought them. He charged me 69.57 LABOR ONLY to replace them on top of the inflated cost of the filters. The mechanic stated I did not need a tire rotation. With regards to steering, Benito told me he drove it and did not notice a problem. He had their "master technician" drive it and he told me I needed new left and right front axles. I asked him to give me a discount on the filter replacement labor. Benito then asked me to come outside with him. He was smiling, but being very forceful when he told me not to argue with him and asked me if he could count on me to give him a good review. I felt I was in a bad place at that point. I then took the car to another Honda dealership who treated me entirely differently. The gentleman there pointed out that I had accidentally activated the lane sensor function. I was not accustomed to the feel of the steering with that function on. Once de-activated, my car was back to normal and I have no complaint. SO, Benito Torres and his "master mechanic", are liars and even had the nerve to ask for a good review. NOT GOING TO HAPPEN. I hope your service department is exposed for the FRAUDS THAT YOU ARE.
Adrian Roisland at Reeves Honda was extremely helpful! He was honestly with all the car pricing and vehicle history. He made sure I got the best deal and I left extremely satisfied with my purchase! Would recommend to anyone looking for their next vehicle!
John Le was my service agent at Honda in HB. I highly recommend service for your Honda. He went out of his way to provide top rated service and courtesy. Honda does have employees who really care. Thank you Honda keep up the great service.
This review started as a one star review (more on that below) but I am so happy that the team at Norm Reeves was able to turn our experience around when we removed the one point-of-contention. Tuesday, 9/13, Nguyen from Norm Reeves called me to let me know they had some hybrid Accords in stock and to see if I wanted to come down and visit. I was super impressed as I reached out months ago to let them know I was interested in a hybrid and was not expecting to hear anything. Nguyen was ready and made an appointment for 7:15 p.m. that day. I left my job in Culver City early in order to make the appointment in HB and had a great experience with Nguyen; he was kind, patient, and knowledgeable. At one point in the evening, my husband mentioned that I was also interested in a CR-V and Nguyen let me know they had a hybrid version in stock! I was so excited and so grateful that he was going to let me test drive it so close to closing. After test driving, Nguyen advised the figures would not be too different between the Accord and CR-V so we had him compare. The CR-V pricing on paper met what we were looking for in a 60-month loan so we told him we were "good to go" and had him run my credit (he also negotiated buying my old car at a very fair price)…and this is where things turned for the worse and Ziggy got involved... After running figures with his manager, Ziggy, multiple times, Nguyen came back out after running our credit and looked defeated. He eventually told us that he and his manager missed the pricing on the car and they had accidentally given me the Accord price on all of the CR-V paperwork. Naturally I was upset, but not so much with Nguyen as I could tell he felt so bad about what was happening. I told Nguyen that I wished Ziggy would've come out and spoken with us as he was the one reviewing and approving the figures and he should've been there to support his employee during this difficult conversation. Well you know what they say, "be careful what you wish for." When Ziggy finally came out and spoke with us (after we had asked him to and had been there for almost 3 hours) he was rude, combative, and inflexible. He was not willing to work with us at all. As a customer I told him calmly that the whole thing felt like a "bait-and-switch" because I agreed to the price they had given me for the CR-V (in writing) and came back and told me the price I was given was wrong and that they are "working really fast in the back and missed the wrong price, but no one should be blamed for that." He was basically blaming my husband and I for not knowing the correct price and told us that if we felt that was wrong then he would rather not do the transaction with us. He didn't even want to negotiate and made us feel less-than. If he had just worked with us and taken some accountability, we probably would've done a longer-term loan and taken the car. I am not sure if it is because it was late, but his attitude was something that was a shocking disappointment. We left that night in tears and that is why this would have been a one-star review had it not been for the amazing recovery of the other staff members at Norm Reeves. Thankfully, after processing the emotions of the experience, I called the next day (9/14) just to give some feedback and was lucky enough to get Connie in my corner. I told her that I felt bad that Nguyen had worked so hard (calling me, staying late, showing me multiple cars, etc.) that he lost the deal thanks to HIS manager; it should be the manager closing the deal. Connie was so empathetic and felt so bad we left the dealership feeling the way we did. She wanted to make it right and I can confidently say that she put her money where the mouth is. Connie matched a better deal from another dealer, allowed me to put a deposit down on the car so I could come after work, and paired me with the best team ever (Bashar and John). We left so happy with the fun experience with Bashar and John and cannot wait to work with them and Connie again. We love our new car and give a 5/5 without Ziggy.
UPDATE: Paul called (see reply below) and stood by their decision, said they would do nothing differently in the future. Oh. Cool. Folks, take your business to an honest Honda dealer (not Huntington location). ————— Purchased Honda Civic here in 2020 pre certified with extended warranty. Visit regularly for oil changes. First major mechanic issue is the AC CONDENSER which is a known recall for my VIN. Rep Tony told me over the phone to bring in and wait hours for diagnostic to determine if it was the known recalled issue, if so, it would be covered 100%. After waiting hours, Tony brought me back and said they had NOT run a diagnostic because they looked at the exterior and determined this was damage I caused. I had the service advisory sent to all Honda dealers with me (available online) and it explained explicitly that minor exterior damage would not cause this issue. I asked, "Can you please run the diagnostic to ensure this wasn't a faulty part from the start?" Their response: "We can take your money, but we still won't cover it. Same with extended warranty." Also: "Take it to another Honda dealer, go ahead. Be my guest." My mechanic disagreed with their "visual diagnosis" but did not have the equipment to repair so he advised I try another local Honda dealer. Another Honda dealer ran the recommended diagnostic and replaced it no questions asked. Saved me $1000+. I called to inform Huntington Honda of their error and the Service Manager Katherine was more interested in covering the dealership than making the issue right. Never once was I asked how they could make this right? Katherine said she would speak to the team but saw no need to follow up with me, took issue with my wording when I asked if she was going to "investigate" how this happened and how to fix it for future customers. I could clearly tell she was not interested in helping and it would likely not change this corrupt policy of a visual diagnosis on an internal, factory recalled problem. Helpful Honda? Good luck in Huntington Beach. I highly recommend any other dealer, just upset they profited off my extended warranty and vehicle purchase in the first place. Just a warning, folks, these people are not looking out for you.