Honda Windward: Trusted Honda Dealer in Kaneohe
Is this your Business?
Customize this page
Claim this business
Sales Hours
08:30 AM to 09:00 PM
Parts Hours
08:00 AM to 05:00 PM
Service
Monday
Tuesday
Wednesday
Thursday
Friday
Saturday
Sunday
Sales
08:30 AM - 09:00 PM
08:30 AM - 09:00 PM
08:30 AM - 09:00 PM
08:30 AM - 09:00 PM
08:30 AM - 09:00 PM
08:30 AM - 09:00 PM
09:30 AM - 06:00 PM
Parts
08:00 AM - 05:00 PM
08:00 AM - 05:00 PM
08:00 AM - 05:00 PM
08:00 AM - 05:00 PM
08:00 AM - 05:00 PM
08:00 AM - 03:30 PM
Closed

Dealership Services - Service, Finance, Sales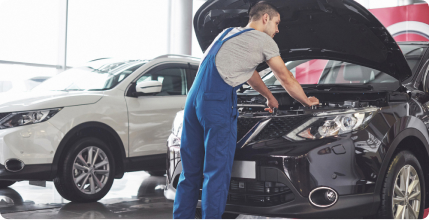 Quick Support
We bring together hassle-free car servicing ensuring 100% transparency and detailing with 24/7 auto services while you get a sound sleep. We fix everything: oil change, wheel alignment, steering and suspension, car battery check, engine tunning, air filer, washing car, and the list goes on.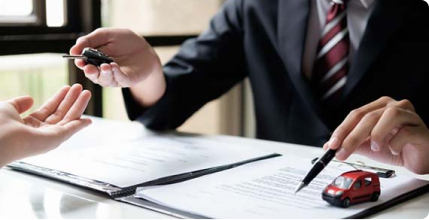 Pre Owned Car Financing
We bring home happiness with our auto financing schemes to cater to the needs of our users like customized procurement of car loans offering low down payment, quick sanction and disbursal, flexible tenure, low rate of interest, leasing option with flexible installment, warranty claims, etc.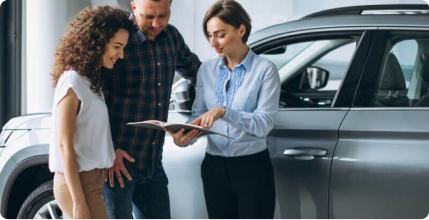 cheap used cars for sale
Your car is more than just a mode of transportation. So Whether you're in the Searching for a stylish and efficient compact car, a spacious and versatile SUV, or a powerful and stylish sports car, you're sure to find what you're looking for.Our sales team is knowledgeable and friendly, and they're here to help you find the perfect car for you.
Review From Google (Most Relevant)
Was happy with the purchase of my 2021 Accord sport until I got home and did a thorough inspection of my new vehicle since no inspection was done or proper delivery at the dealer after purchasing. I came home and found scratches in the clear coat on the hood and MAJOR scratches underneath the front bumper. They had the vehicle on the pedestal right in front of the store when I first found it and I suspect the scratches happened at this point. After immediately contacting the salesman, mind you after the dealership was already closed (took delivery right before they closed for the night) he proceeds to tell me that 'damage happens all the time and they just fix the cars prior to selling them.' When buying a new car, this is completely unacceptable. Now I have to go BACK to the dealer, and all they want to do is repair the damage…on my BRAND NEW car. This is just wrong. I should not have to have a repaired vehicle due to the negligence of one of the dealers workers scratching my car, and then proceeding to not say anything. I find it hard to believe none of this was discovered when they were prepping my car. This tells me they either didn't prep my car or they prepped it, and simply thought I wouldn't find it. Unless they can make this right, I'd caution all other buyers to look elsewhere. In addition, I plan to spread the word to all the other military buyers this dealership does business with. This is unacceptable and people need to know of their lousy practice. Having faith they handle this in the correct manner, just like they would want if they spent their money on a brand new vehicle and found what I found. Pictures attached. Will update my review once I see how they handle this tomorrow morning.
Quality service, fair pricing, and friendly staff. I take my Honda Civic here for service with confidence that it's in good hands. Of all the times I've been here service manager, Justin Baker, really stood out. He took the time to answer any questions and was very thorough, transparent, and honest. If you're looking for an honest, reliable, and quality place to service your car I highly recommend Honda Windward. Plus the free car wash with service is an added bonus!
From the east to the west, mauka to makai, this dealership is second to none!!! From walk in to the sale, service to accessorizing my family and I are completely amazed and totally satisfied! Every single person from sales manager to service to lot attendants, all of them, are a well oiled welcoming machine ready to serve. Hats off!!! Bow! Drop mic. - Lacios
Took my van to get fixed and was quoted 3-4 hours. After 5.5 hours I called and was told that it was almost done. No one bothered to let me know that it was going to take longer, which would have been understandable. Instead, I am literally waiting in the show room thinking everything is fine. I was told that it was taking longer because of the other services I added (why are so many thing broken in my car that is still under warranty?). So it was my fault that I told them everything I needed fixed. I told Justin everything that was wrong and he quoted me 3-4 hours. So he knew everything that had to be done and quoted me the time. How is that my fault? I don't work there. He even went on to say that he has been in the business for 7 years and was good at estimating things. They were missing one part and now I have to take off another day to get it fixed. This is understandable. Scheduled it a couple weeks later and called to confirm the appointment and told me that they might not be able to do it because "life happens" according to Justin. But if I didn't call to confirm the appointment, I don't feel confident I ever would have been notified. Also turns out that one of the issues I went in for the first time isn't fixed.
I just spoke with Dalton who is the service manager at Honda windward about an issue with my vehicle. He took the extra time to explain and discuss what the issue was and possible actions to take to fix it. Despite all my questions, He never made me feel as though I was an inconvenience or tried to rush me into a decision. He was professional and knowledgeable and I can't remember the last time I've had customer service like this at a car dealership/service center. Thank you Dalton.
Got my wife's car back from routine service/oil change. They left a huge scratch all the way down to the metal on it. They also charged her for a tire rotation without her approval. The tires didn't need to be rotated. They had installed them just a couple months prior. She went back today to speak with the service manager, Dalton Baker, about it. He said that because I had left the above review on Facebook, after being solicited by Honda Windward to leave a review, he would not help her. If that is the kind of response that comes from management it is no surprise that employees are mistreating vehicles and customers.
This place is an amazing Art Gallery! (And I'm not talking about the cars) Robert was a gem and all the sales people were super friendly. But the decor and art up on the walls is top notch. I'd you buy a car here, tour everyone's office to check out the paintings. 👍 ✨
Recently got to the island. Utilized these folks for oil change, brake pads, rotors, and flush of fluids. Price was reasonable, service was exceptional, and overall experience was excellent. This will be our place for automotive needs for the next few years.