Gillman Honda Of San Benito: Trusted Honda Dealer in San Benito
Is this your Business?
Customize this page
Claim this business
Sales Hours
09:00 AM to 09:00 PM
Service
Monday
Tuesday
Wednesday
Thursday
Friday
Saturday
Sunday
Sales
09:00 AM - 09:00 PM
09:00 AM - 09:00 PM
09:00 AM - 09:00 PM
09:00 AM - 09:00 PM
09:00 AM - 09:00 PM
09:00 AM - 08:00 PM
Closed
Dealership Services - Service, Finance, Cash For Car, Sales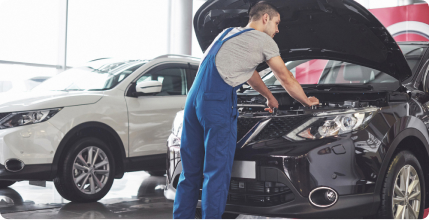 Quick Support
We bring together hassle-free car servicing ensuring 100% transparency and detailing with 24/7 auto services while you get a sound sleep. We fix everything: oil change, wheel alignment, steering and suspension, car battery check, engine tunning, air filer, washing car, and the list goes on.
Service Specials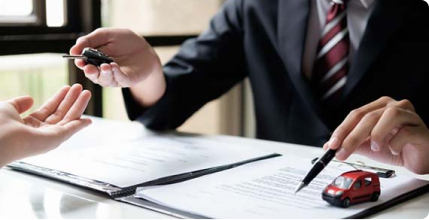 Pre Owned Car Financing
We bring home happiness with our auto financing schemes to cater to the needs of our users like customized procurement of car loans offering low down payment, quick sanction and disbursal, flexible tenure, low rate of interest, leasing option with flexible installment, warranty claims, etc.
Vehicle Financing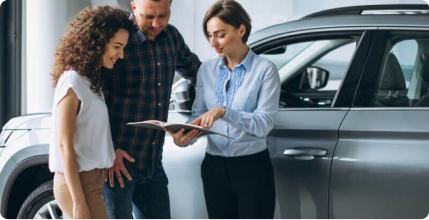 cheap used cars for sale
Your car is more than just a mode of transportation. So Whether you're in the Searching for a stylish and efficient compact car, a spacious and versatile SUV, or a powerful and stylish sports car, you're sure to find what you're looking for.Our sales team is knowledgeable and friendly, and they're here to help you find the perfect car for you.
Certified Cars
Review From Google (Most Relevant)
I had a great experience with Gillman Honda. My salesman Carlos truly had my best interest at the upmost regards. He listened to my needs and requests of what I was looking for and boy did he deliver. I couldn't have a better experience anywhere else. Not only am I saving money at the pump but my monthly payments are down too! I would definitely purchase again in a few years down the road.
Asked for pricing on a used SUV and they treated me like dirt. I simply asked them how they can help me with the price and instead of yes sir, no sir, they DEMAND I come down to the dealership. I live an hour away and I will not be dictated or bullied into doing anything. Sales manager didn't like that I wasn't going to play ball on his turf, hangs up on me. Apparently deals are not to be made over the phone or internet. Has to be done in person. Guess they're still living in the 80's? They officially lost my business for good. Bought my previous vehicles from them, not anymore.
Couldn't help me due to them using a 3rd party company for windshield crack/chip repair and would need to schedule an appointment. Since I'm from out of town this is not possible for me. Rated 3 stars because maybe they can be helpful to the locals. If they could have helped me I would have a 2in Crack in the windshield instead of a 14in crack in the windshield as soon as the sun hit it...
Came to purchase my first vehicle and could not have asked for a better experience. From the get go our salesman Victor was more than professional, every one of my options was explained to me in detail making the decision process so much easier. Glad I chose Gillman of San Benito and look forward to coming back in the future.
EDIT 7/29/22 - I have spoken with the GM who is remedying all my issues with the vehicle. Amazing customer service. Once I pick up the vehicle, the review will be changed. Thank you again Ringo Gomez! A+++++ Customer Service! I purchased a used vehicle from them on 6/1/22. The car had a shaking issue once speeds reached 75mph and there was a check engine light on in the car. My wife and I explicitly told our Salesman and the Used car Manager that WE WOULD NOT PURCHASE THE VEHICLE IF THE CHECK ENGINE LIGHT WASN'T TAKEN CARE OF, Gillman Honda San Benito promised all issues would be taken care of. The car, which is our secondary car, was driven home and parked as I work from home. On 7/8/22 I drove the car to Austin, TX. When I got to San Antonio, TX, the car was shaking extremely bad, I parked it and stayed the night, the next day found a mechanic. He looked over the car and said it was the tire, it had separated. So I bought a tire. The shaking was still present. I got home and called Gillman Honda San Benito. I told them the shaking issue was still present and whatever work they did to fix the issue, did not fix the issue. I took the car in on 7/15/22. Gillman Honda claimed they couldn't work on the vehicle because it was a Chevy vehicle so they sent it next door to Gillman Chevy San Benito. After a week of them having the vehicle and no work being done, I was told that there are $700 worth of issues needing fixed in the engine (which wasn't even addressing the shaking issue), there was a check engine code and a bad thermostat. So the ORIGINAL check engine light issue wasn't resolved, there was another engine issue AND there was still a shaking issue. After back and forth with Gillman Honda and Gillman Chevy, the engine issues were being resolved but through my extended warranty. I was then contacted by Gillman Chevy that the shaking issue was because I had 3 bad tires bringing the total of bad tires when the vehicle was purchased to 4, and that nothing could be done until the tires were replaced. So for those keeping score at home, Gillman Honda didn't even bother to check the tires of the vehicle they sold me. This isn't a small Mom and Pop store, this is a mega car lot that DIDN'T CHECK THE CONDITION OF THE VEHICLE BEFORE SELLING IT TO THE PUBLIC. I could've been in a serious accident due to these 4 bad tires. So now I have to pay out of pocket to replace 3 more tires of a vehicle I purchased a month ago. GILLMAN HONDA SHOULD BE ASHAMED of themselves for selling a vehicle like this to the general public. I'm not made of money, I expect a REPUTABLE dealer to sell cars they've inspected and know don't have numerous issues. I would've NEVER have purchased this vehicle since the original check engine light WASN'T fixed. Now I'm stuck with a vehicle I don't even want to drive anymore due to the horrific issues since purchasing it. I would give negative star rating if I could.
Thank you Marcelo for helping me getting into a new 2022 Silverado 1500. You really have been a great help.
Samantha made the buying experience very pleasurable. I would highly recommend her if you are interested in purchasing a new Honda.
My husband got a car from here and 4 months later it doesn't work. It had a recall and now we are stuck with no car plus car payment and after my husband asked if it had recalls. Car with no motor.