Acura Of Troy: Trusted Acura Dealer in troy
Is this your Business?
Customize this page
Claim this business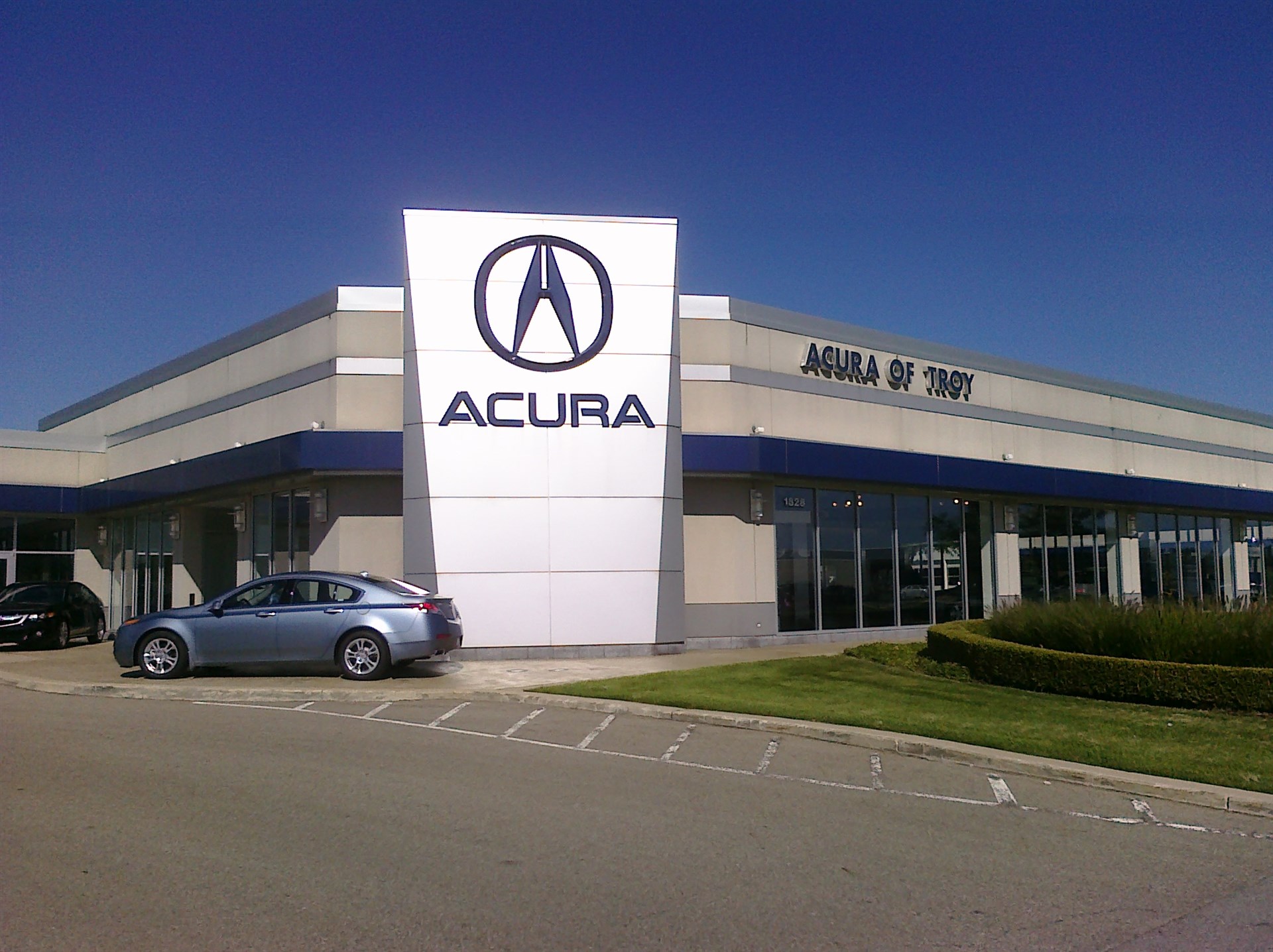 View Gallery
About Acura Of Troy
Welcome to the Acura Of Troy website, a fast and convenient way to research and find a vehicle that is right for you. Whether you are looking for a new or used Acura car or SUV you will find it here. We have helped many customers in or near Troy, Detroit, Roseville, Novi, Ann Arbor, Bloomfield Hills, Bloomfield, Birmingham, Royal Oak, West Bloomfield, Farmington Hills, Farmington, Sterling Heights, Rochester, Rochester Hills, Clarkston, Waterford, Commerce Township, Macomb and Southfield find the Acura of their dreams! We know that prospective customers are extremely well educated when researching their next vehicle. Acura Of Troy has made it easy to get all the available vehicle information so you can spend less time researching and more time enjoying your purchase. Check out our new specials and used specials for additional savings on your next vehicle. As a premier Michigan Acura dealer, we have a huge selection of new and used vehicles from which to choose. Acura Of Troy online and offline customers enjoy vehicle specials every day. We offer Acura service & parts, an online inventory, and outstanding financing options, making Acura Of Troy a preferred dealer serving Troy, Detroit, Roseville, Novi, Ann Arbor, Bloomfield Hills, Bloomfield, Birmingham, Royal Oak, West Bloomfield, Farmington Hills, Farmington, Sterling Heights, Rochester, Rochester Hills, Clarkston, Waterford, Commerce Township, Macomb and Southfield area Acura buyers. Ready to set up a test drive? Visit our Detroit area Acura dealership in Troy, MI today!
Dealership Services - Service, Finance, Cash For Car, Sales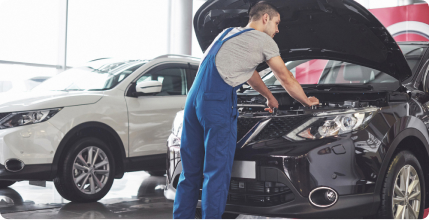 Quick Support
We bring together hassle-free car servicing ensuring 100% transparency and detailing with 24/7 auto services while you get a sound sleep. We fix everything: oil change, wheel alignment, steering and suspension, car battery check, engine tunning, air filer, washing car, and the list goes on.
Service Specials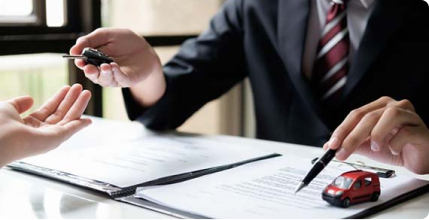 Pre Owned Car Financing
We bring home happiness with our auto financing schemes to cater to the needs of our users like customized procurement of car loans offering low down payment, quick sanction and disbursal, flexible tenure, low rate of interest, leasing option with flexible installment, warranty claims, etc.
Vehicle Financing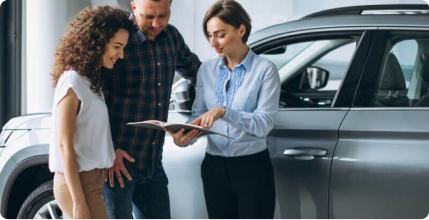 cheap used cars for sale
Your car is more than just a mode of transportation. So Whether you're in the Searching for a stylish and efficient compact car, a spacious and versatile SUV, or a powerful and stylish sports car, you're sure to find what you're looking for.Our sales team is knowledgeable and friendly, and they're here to help you find the perfect car for you.
Certified Cars
Review From Google (Most Relevant)
Excellent customer service! Decent selection and fair prices. Dealership is very clean (though rather empty on the inside due to covid safety).
The first time we visited Acura of Troy for replacing the car battery we had a good experience, so naturally we decided to return when we wanted to install a hitch on our Acura. Over the phone we were quoted $690 for parts and $600 for labor. We payed for the parts and returned a week later for the install. That's when the problems started as now they said labor was going to be almost double the original quote (over $1,000). When I inquired about the discrepancy they denied giving us the initial $600 labor quote and kept asking over and over again "well who did you talk to?". We do not tend to transcribe our phone calls so that lead to nowhere. We were not comfortable with this new almost double price so we declined the service and tried to return the parts. They refused the return. Also, no shuttle service if you need to drop off your car and go somewhere and don't have a driver. Finally, the service manager assured me that they will respond and deny any wrongdoing put forward in my review. Unfortunately, we will take our business somewhere else from now on.
100% recommend this dealership. Been coming here for years and even tho times have changed with not much inventory the service department continues to be the top notch. You can tell they genuinely care about your car and you.
Martin is the worst employee I have ever seen in any state of this great nation. A few weeks ago I watched as he belittled, berated, cussed out, chewed up and spit out an employee in the presence of my daughter almost. She was in the bathroom right behind his office. Today, I get upset with some policy stuff and never lost my temper at all, never cussed, but the minute he heard I've already filed a complaint against this dealership and named him as the problem in the primary complaint be decides it's ok to tell me to leave the premises. For what? Returning parts YOUR AGENCY said I needed but in fact didn't, so I get hit with restocking bs and oh this part special order, well, that's what you told me to get and now you won't take them back either..... Interesting.... Worst dealership of all time, and Martin the Parts and Service director has absolutely no business speaking to customers or people in general. He is not an asset to your company, he is an overpaid burden that will cost you business and client satisfaction problems. Worst person I've ever met in the 6 months I've lived in this state. I said what I said and I filed another complaint. No problem. ENJOY!
I have gone to Acura of Troy before and I have had nice experiences, but after today, I will not be returning to them for anymore services. Essentially what happened is I called to get a quote for a hitch and I was quoted approx $600 for the labor to install it along with the price of the hitch. I did not ask for the names of the people I talked to (3 separate people) and I also did not ask to be emailed the quote I received over the phone. I would venture that most people do not do these things while calling for a fairly routine service job on their car. Today, my husband brought the car in to have the hitch installed and they said it would be >$1,000 for the labor. That's approximately $400 more than the original quote. There was no apology, there was no, "I'm sorry there must have been a misunderstanding", nothing. The manager rudely asserted the question "who did you talk to? What was their name?" on an overbearing repeat loop to any of my husband's statements. The manager said he was the one had spoken to me to answer a specific question I had, which was a question I called to ask after I had made the appointment and after I had received the quote (so therefore the quote was given by someone else). We rearranged our schedule involving many different parts of our lives to be able to come to this appointment to have the hitch for our vacation. We did not want to impromptu spend an additional $400 for what would have been approx $1600 total for a hitch with installation. Now we will not have a hitch in time for our vacation because it's too late to get an appointment anywhere else. I would have just scheduled the service elsewhere if I would have been quoted an accurate price. After a very rude and accusatory conversation with the manager, my husband informed him he would be leaving an appropriate review based on his interaction. The manager sarcastically/scoffingly said and I will respond to your review. So, if you see a nicely worded "I'm so sorry you had this interaction, let us know how we can make it better" comment, just know that it's fake and this location requires you to receive an email in writing to honor the quotes THEY provide over the phone. Of note, my husband never raised his voice with the manager once during this conversation and he was very reasonable with him and my husband was still treated this way. They acted as if we were in the wrong and were VERY ACCUSATORY to us even though this was the result of their mistake. They do not value their customers, respect their customers' time, and have zero accountability.
I had every intention of buying a new Acura from Acura of Troy. They had the exact model I wanted sitting on the lot. I called and talked to a sales person and made an appointment for the next day at 4:00. The next day after driving an hour, when I arrived at 4:00 I was told that it was my sales persons day off and that they would need to find someone else to help me. Nothing against the person who tried to help but they handed me the keys and told me to NOT drive freeways and to keep the miles down. Then I was told the credit manager was not in the office so no one was there to give me a trade in value for my car but they would do a credit check and get back with me. I promptly told them NOT to run a credit check because we hadn't even settled on a trade in value or even a sales price. Overall it was a complete waste of time and I certainly will not be giving them my business. I felt like I was an annoyance to them. Horrible experience.
Moved to Michigan a few days ago and decided to get an oil change today—was treated so well! Fantastic customer service I felt respected, the prices were fair and everyone was so nice! Thank you for servicing my Acura!
Took my Acura TSX to get the airbag replaced. Service was quick and the job was done correctly. Thank you. Otherwise, the attitude of the staff was uppity and condescending when I was checking out cars in the showroom. So I went for a walk. When I came back, the car was finished and waiting. Good work! Thank you again. The attitude of the service guy was unprofessional when he demanded to know where I was and why I was late late getting back lol. I would never buy a car at this dealership.